understand your cells in context
Spatial transcriptomics, Single cell transcriptomics and multiomics on demand
Research Services at single cell resolution
We are a contract research company specializing in spatial transcriptomics and single cell transcriptomics. We also offer a full range of related single cell analytic technologies for complete, end to end project support.
Over the last four years we have conducted dozens of single cell projects on the 10X Genomics Chromium and Visium platforms for the biopharmaceutical industry.
We are an end-to-end service partner, from designing the study with you to delivering the highest quality transcriptome, proteome and quantitative image data.
We have worked with multiple biotech and pharma companies. Our projects range in scale from pilot studies of <10 samples to multiomics studies on 100+ samples.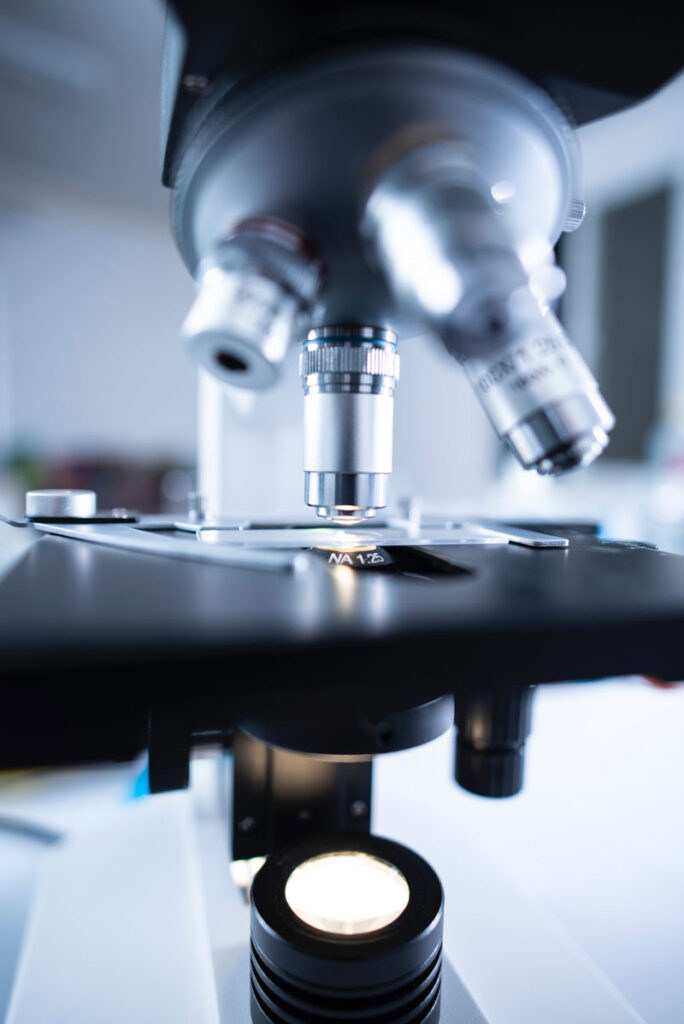 We use the Visium spatial gene expression technology from 10X Genomics. We work with fresh frozen tissue or FFPE samples. We cut sections, produce H&E images and spatial libraries and sequence to the desired read depth. We map the reads to the target genome and conduct basic QC and cluster analysis using SpaceRanger, Loupe Browser and Seurat. All data are property of the client. All unused materials are returned to client.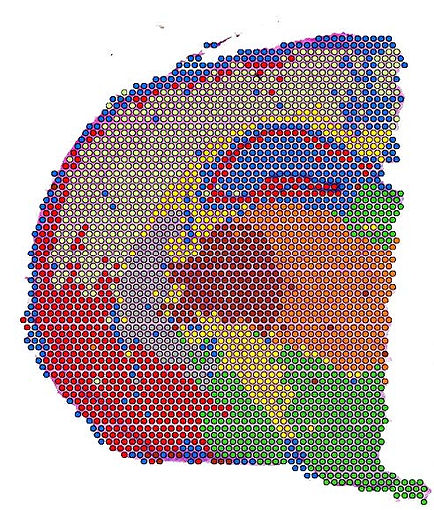 Single Nuclei and Single Cell Transcriptomics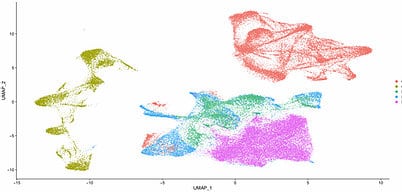 We can obtain single nuclei gene expression data from serial sections of the tissue blocks used for spatial transcriptomics. Spatial and single nuclei gene expression are integrated using Seurat and similar tools.
We also provide standalone single cell gene expression services (without Visium). We work with frozen cells provided by the client, and also established custom cell culture models for client drug response studies and collected functional data, image data, and/or molecular data in addition to the single cell RNAseq data.
Related and Additional Services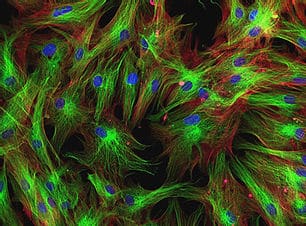 Biomarker imaging for spatial multiomics
Proteomic vaildation of spatially distinct cell states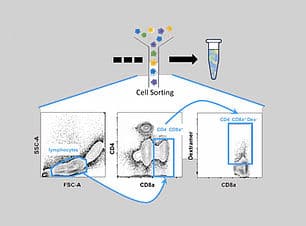 FACS isolation of Cell Subsets
Bulk cell enrichment by magnetic bead isolation
Antibody specific cell type isolation by FACS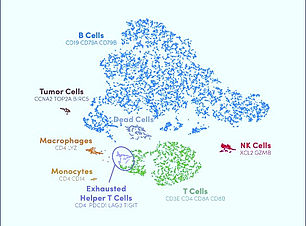 Single Cell Immune Profiling
Comprehensive Immune Profiling
BCR/TCR profiling
Antigen specific TCR clonotype profiling with dCode dextramers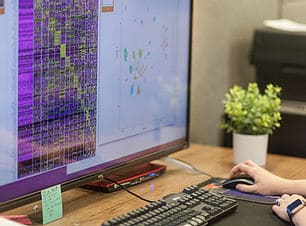 Detailed informatics and data visualization
Data integration for multiomics
Custom analysis workflows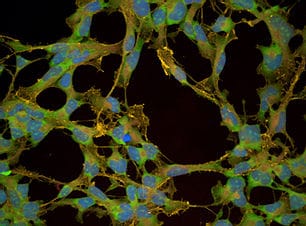 High Content Analysis/Screening
2D, co-culture, 3D imaging
Drug response HCS
Cell Painting assay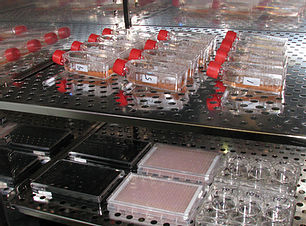 Compound validation assays
Complex dosing schemes
Full gamut of phenotypic and molecular readouts
3DG has done an excellent job of experiment design, execution and data analysis
We were very pleased with the adaptability, responsiveness and quality of scientific thinking, data production and analysis
Thank you so much for the feedback, explanations and insights you have given us
Based on our positive experience and the results of that first study, we conducted two more follow-on single cell RNAseq studies